Ok, so for anyone who doesn't know what b2bFront is, here's a quick synopsis:
b2bFront is a Storefront Management System for wholesale businesses.
Designed as a step-in solution with speed of setup/migration in mind; b2bFront provides the horsepower and precision seen in traditional desktop stock management systems yet maintains the simplicity and ease of use that users expect from modern web-based applications.
Written entirely by myself, b2bFront comprises a powerful backend inventory system, ordering platform (frontend) and CRM features like Live Chat, Questions, SMS, Bulk Mailing, Order-bound thread based discussions and more.
Today, as my first blog post since the start of the year (sorry!) I'd like to just rattle off a few features of b2bFront. At some point I hope to create a dedicated site (b2bfront.com) to sell the software; but this will have to do for now…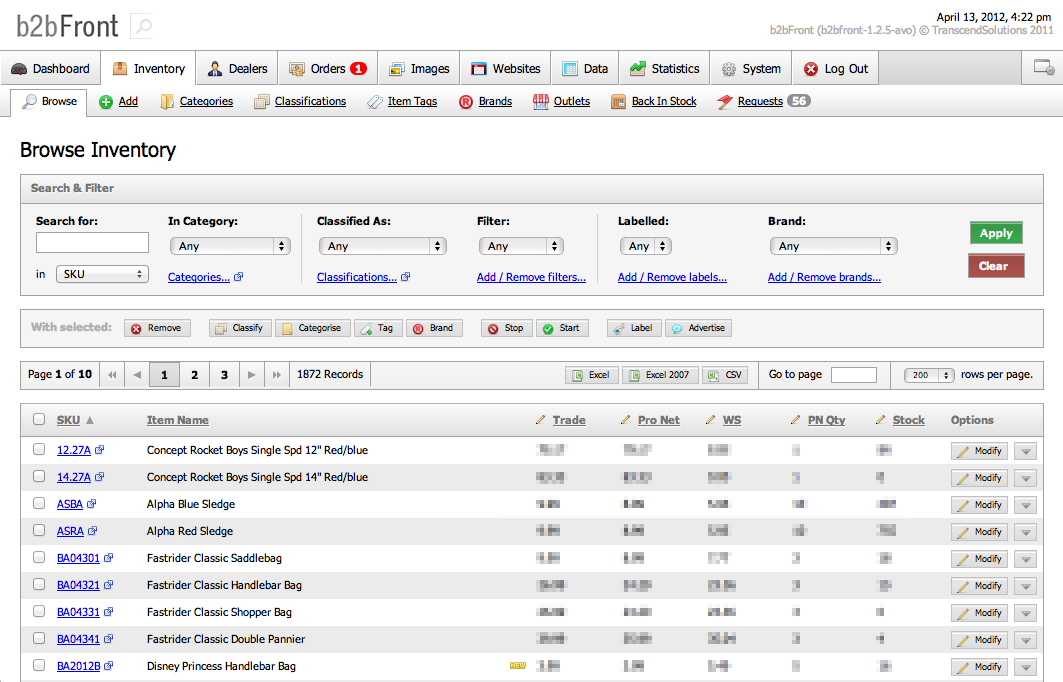 The core of b2bFront. The staff inventory view provides instant "Spreadsheet" editing of prices, stock values and powerful bulk modification and exporting features. Take control of your inventory!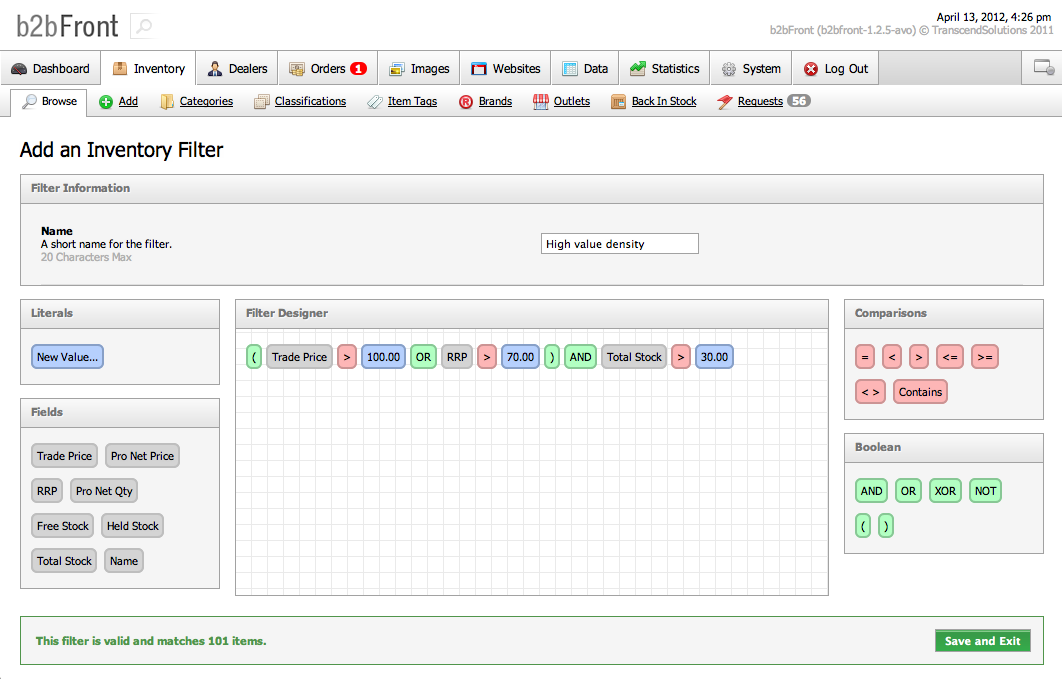 Easily create powerful custom views using the Filter Editor. Gain an insight into your inventory breakdown without complex functions and data manipulation.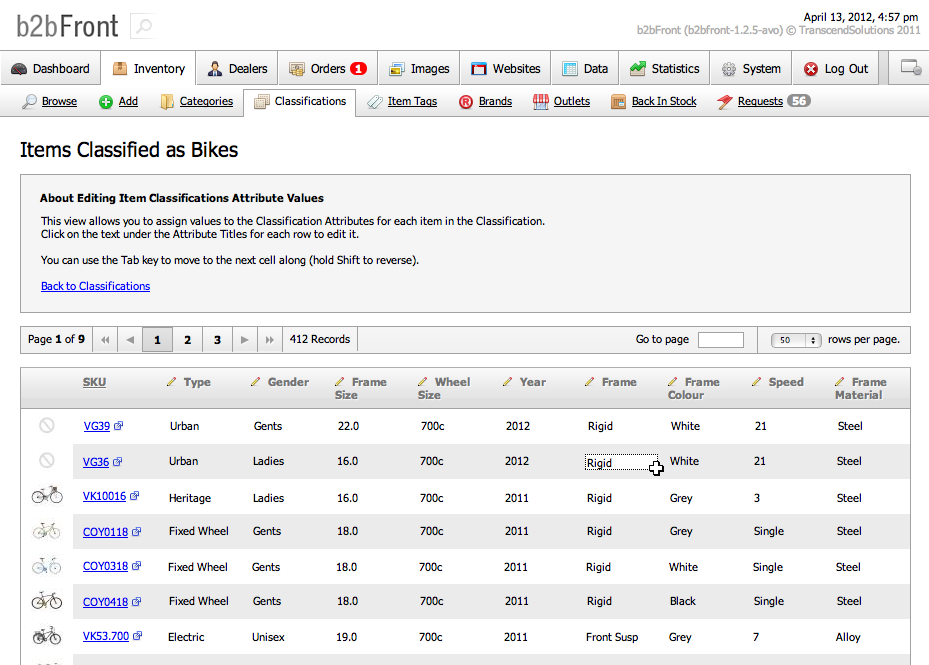 Provide dealers and end users with more information about your products while building a more comprehensive interlinked portfolio of products.
Spreadsheet-style editing as standard speeds up the process ten-fold.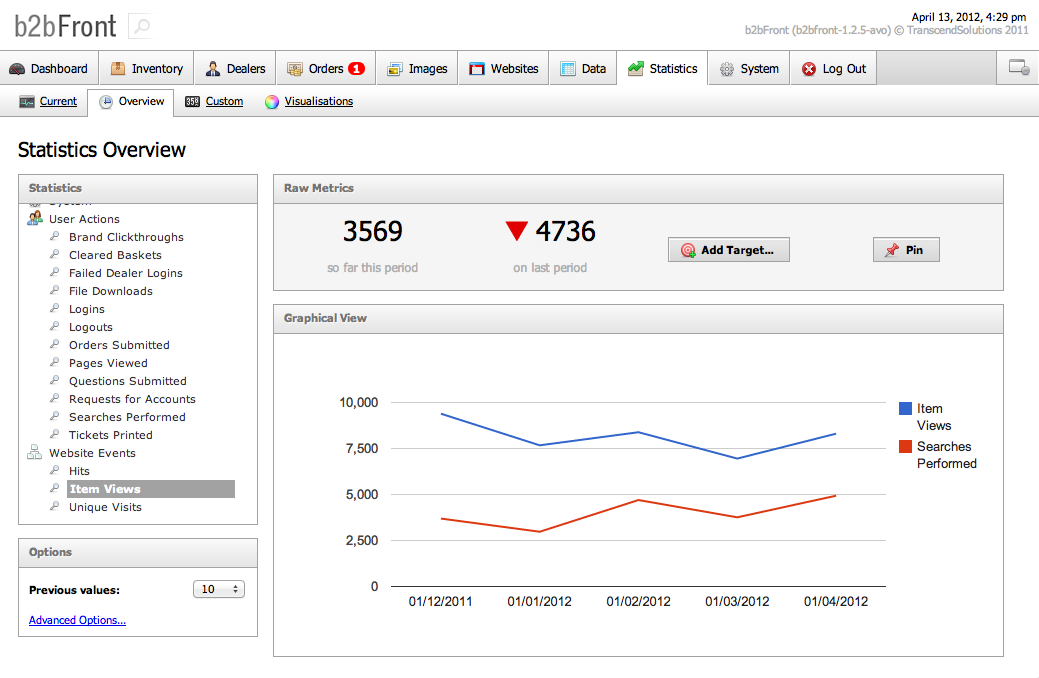 b2bFront contains an easy to use, understandable statistics counting system. Customisable graph views and raw data overviews eliminate spreadsheet work and keep you informed. For real-time information, CCTV, Questions and Live Chat keep you in-tune with how dealers are interacting with your products.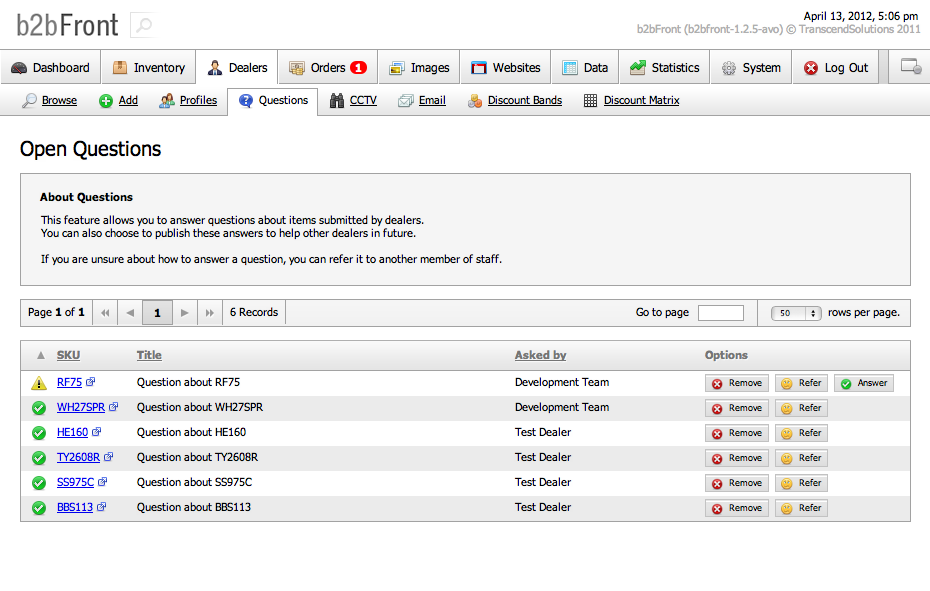 Help your dealers get issues solved fast while you build a comprehensive product-linked knowledge base, saving staff hours and effort.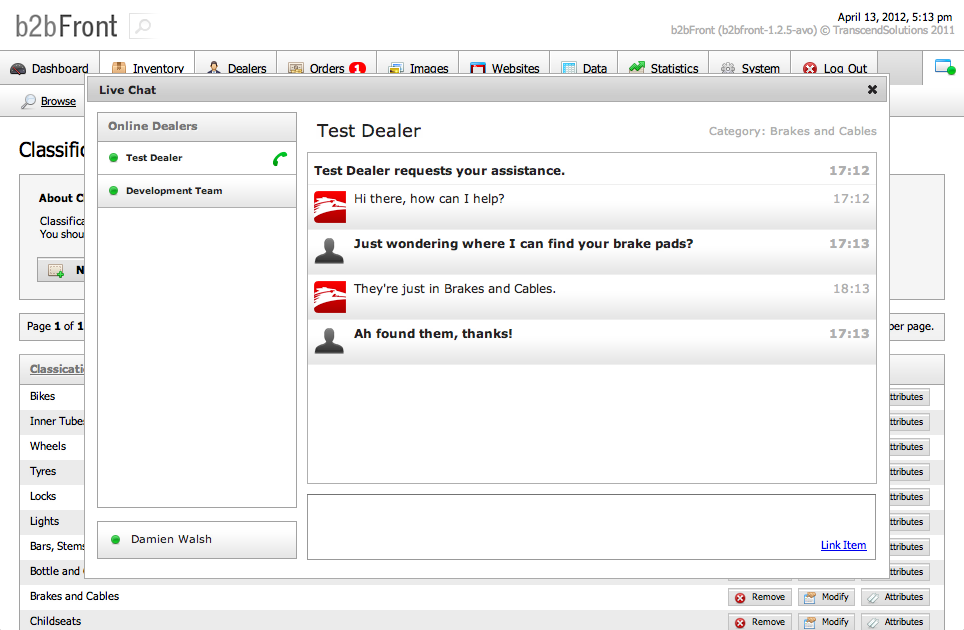 Interact with your dealers on a new level. Solve their issues in real time and expedite their ordering process. Canned responses, quick Item-level linking and hotkeys can help you improve response times. CRM has never been so easy.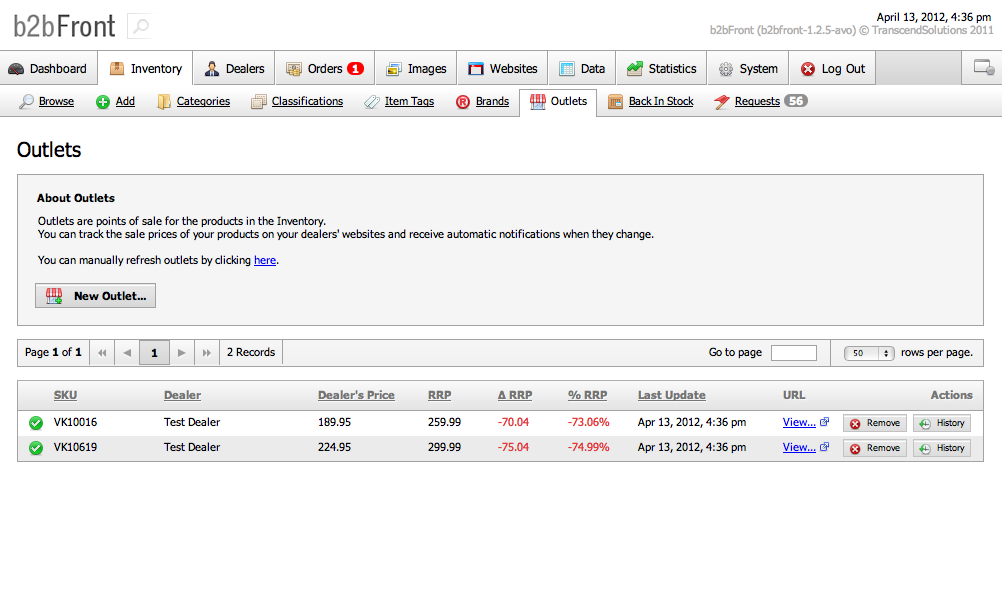 Get an insight into how your dealers are selling your products. Get notified about price changes and help protect your brand.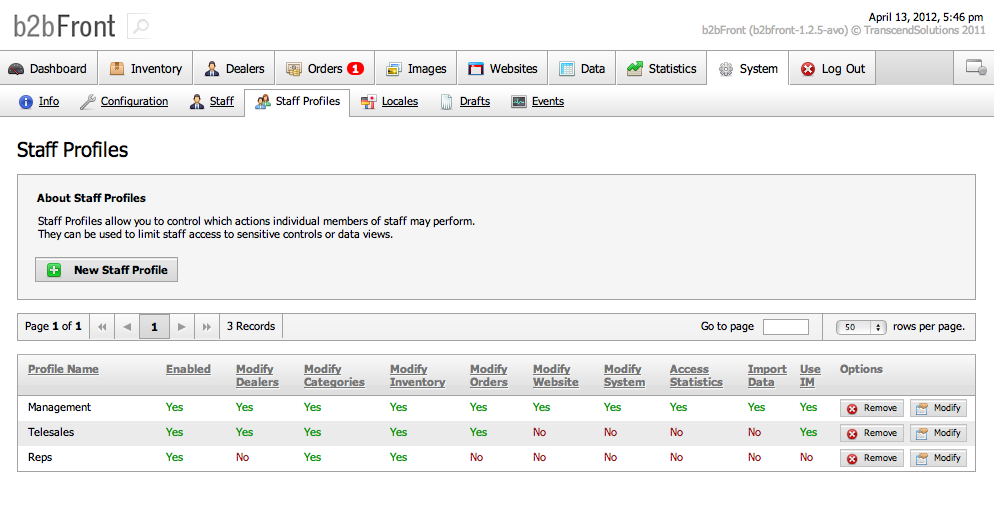 Fine-grain control over how your staff work on the system. Avoid data compromises and losses by keeping roles well-defined and structured, but still agile and adaptable in future.
---
So there's a rundown of some of the features I've been working over the past year or so. If anyone is interested or has any more questions please do feel free to comment.
On a blog-related note, I'll be trying to post more regularly now, especially once the dreaded exams are over with.
Cheers.